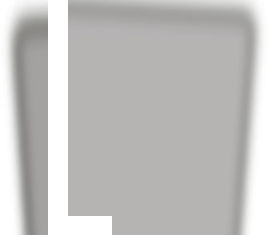 Newsletter..
Products Detials
ADZEE
Processes long half life leading to once daily dose convenient
Highly effective in acute & inflammatory acne
Suitable choice for empirical therapy
Azithromycin is as effective as and better tolerated than Erythromycin Estolate for the treatment of pertussis.
Availability:
This Products Is In Stock
ADZEE TAblets also available in 100mg, 250mg, 500mg.
ADZEE has been shown to be effective against malaria when used in combination with artesunate or quinine; the optimal dose for this is not yet known.
Unlike erythromycin, ADZEE is acid-stable and can therefore be taken orally with no need of protection from gastric acids. It is readily absorbed, but its absorption is greater on an empty stomach. Time to peak concentration in adults is 2.1 to 3.2 hours for oral dosage forms and 1 to 2 hours for intravenous (IV) forms. Due to the high concentration in phagocytes, ADZEE is actively transported to the site of infection. During active phagocytosis, large concentrations of ADZEE are released. The concentration of ADZEE in the tissues can be over 50 times higher than in plasma. This is due to ion trapping and the high lipid solubility.
ADZEE's half-life allows a large single dose to be administered and yet maintain bacteriostatic levels in the infected tissue for several days. The new extended-release formulation of ADZEE "Zmax" is a liquid oral suspension that releases the drug in a single 2-g dose. With the macrolide technology of Zmax, this allows the drug to bypass the stomach, reducing gastrointestinal side effects of high-dose ADZEE.
Otitis Media
Tonsillitis & Pharyngitis
Typhoid Fever
Cystic Fibrosis
Chronic Bronchitis
ADZEE is an azalide, a subclass of macrolide antibiotics. ADZEE is one of the world's best-selling antibiotics. It is derived from erythromycin; however, it differs chemically from erythromycin in that a methyl-substituted nitrogen atom is incorporated into the lactone ring, thus making the lactone ring 15-membered.
ADZEE is used to treat or prevent certain bacterial infections, most often those causingmiddle ear infections, tonsillitis, throat infections, laryngitis, bronchitis, pneumonia, Typhoid, and sinusitis. In recent years it has primarily been used to prevent bacterial infections in infants and those with weaker immune systems. It is also effective against certain venereal diseases, such as non-gonococcal urethritis, chlamydia, gonorrhea and cervicitis. Recent studies have also indicated it to be effective against late-onset asthma, but these findings are controversial and not widely accepted.
ADZEE prevents bacteria from growing by interfering with their protein synthesis. ADZEE binds to the 50S subunit of the bacterial ribosome, and thus inhibits translation of mRNA. Nucleic acid synthesis is not affected.
ADZEE has a similar antimicrobial spectrum as erythromycin, but is more effective against certain Gram-negative bacteria, particularlyHaemophilus influenza. ADZEE resistance has been described and is endemic in many areas.